June 2020

Our New Normal

Now that we've had a few months of everyone working remotely we thought we'd check in to see how people are doing. We decided to go to the experts on this — the BVS staff. A few questions were sent to our full team asking them to reflect on everything from managing dispersed teams and feeling a sense of teamwork to time management, customer service, what's not great about working from home, and generally what they think good remote culture looks like. Turns out, we're doing pretty well, in small part due to the fact that BVS already had some experience with certain team members working remotely, and in large part due to the pre-existence of our own in-house video communications platform — ClickBranch. Feedback indicates that we are business-as-usual — customers feel taken care of and working from home has not diminished our ability to work well with each other and our clients.

The following represents just a few of the characteristic responses we heard from BVS staff.

If you are a manager, how is it going and how are you working with dispersed teams?

"The transition has been pretty seamless. The team has been as productive as they are in office."

"I could not do this without ClickBranch to connect with each team member regularly and to host full team meetings once or twice a week."

There was also a nice suggestion from one of our managers thinking about the individuals on their team: "I have a couple of team members who live alone, so I make a point to connect virtually with them more often."

If you are front line support, how has the way you provide customer support changed — if at all?

"I strongly believe the way we provide customer support hasn't changed at all. The principles of great service still apply and because we've spent years teaching our customers how to communicate with us through a variety of mediums — like chat, email, phone, and bvsLive! — there have been no transitional pain points. I'm confident if the background of my video calls hadn't changed, they wouldn't even know we were working remotely!"

One person did make the important observation that troubleshooting now includes occasional issues with client institution staff and their home networks and hardware, so everyone works even harder on collaborative support.

Do you feel our customers still know we're here for them as much as ever?

"... We have helped [customers] shift training gears as most of them have moved from having classroom trainings to remote trainings and we have been essential for providing help getting content created for that transition (i.e. whether that be building courses or helping them get comfortable with Virtual Classroom)."

This is a common sentiment we heard: "... I have received nothing but positive feedback. Customers are extremely grateful that we are available, and there was no lag/lapse in service to them. I have also heard a few times that it is so nice for them (customers) to have a constant, to know that regardless we will be there."

How do you manage your time differently now that you're working from home?

"I honestly feel like I have more time in my day, so time management is going really well! I'm feeling very focussed with little distraction. I'm enjoying the flexibility of being more available for customers in other time zones, and not having a daily commute is giving me more time with my family and my hobbies. I've been so pleasantly surprised by this aspect of working from home."

While many of our staff commented on feeling like they had more time, we also noted some feedback about trying to find work/life balance with one's office at home:

"With my workstation situated basically right behind my living room, I find that I'm doing more work tasks on the side – checking emails, maybe doing a few small tasks on a Sunday evening so that Monday isn't so hectic, that kind of thing. The lines between professional life and private life are blurred."

Do you still have a sense of teamwork? If yes (hopefully), what contributes to that?

Most responses focussed on the happy surprise of still feeling connected to each other, and some offered a bit of strategy:

"Definitely! Our entire team talks continuously throughout the day. The fact that you can actually see them through ClickBranch — and it's not just a voice call — helps maintain your face-to-face relationships. We also continue to have our regular department meetings through ClickBranch — and this is how we would have them if we were all in the office, as well. Something we start off with in each meeting, since working from home, is discussing any issues, questions or topics people would like to address regarding their home office, equipment and processes. This has really helped our entire department grow as a team by bringing these issues up, and others sharing their resolutions for the same issues."

An interesting point several people brought up is how much they've come to realize that the informal exchanges that often happen in office — breakroom chatting, preamble before meetings, hallway greetings — provide the sense of being a part of something larger. We're working on how, or if, that can be replicated.

What, if anything, is the worst part about working remotely?

With both humor and sincerity our staff let us know the kinds of issues that are coming up. Some folks mentioned unreliable home internet connections, some just missed the change of scenery and noted the psychological impact of this. Again, there were some comments about missing the in-office culture as a whole... with an added emphasis on snacks. Some are missing the constant free coffee and the bagel Wednesdays, yet others note proximity to their kitchen as a downside: "I cannot stop snacking! I need padlocks for my fridge and cupboards." On a different note, staff with younger children are finding challenges with navigating childcare and home schooling while trying to work at the same time.

What does 'good remote culture' look like to you?

Many thoughts focussed on how essential communication is and therefore how effective ClickBranch is for supporting remote work culture.

Others spoke more of values: "Good culture and good remote culture are synonymous to me. A great working culture is dependent on team members, communication, openness, support, positivity and not at all on physical location."

We also enjoyed this comment reflecting on a positive outcome of our current challenges: "Regardless of this being the most challenging time in my career [...] I have really found a lot of joy in it as well. It is somewhat of a comfort to know that we all must understand we are juggling work/life/kids/fur kids. I think we have all learned more about each other with our pets and kids zipping through the background while we are working. To me it has humanized all of us more thoroughly to each other in a very positive way."

In closing... we're grateful to have an amazing BVS staff and proud of how well and how quickly everyone transitioned to working remotely. In the interest of keeping everyone healthy and safe, we have no plans to move staff back into shared space any time soon. Priority One for us: Take Care of Your Staff. If you take care of your staff, they will take care of your customers.

We'd love to hear how your company is supporting staff working remotely. You can email me at [email protected].

"Opportunities to find deeper powers within ourselves come when life seems most challenging."
- Joseph Campbell, author

Recent Posts

Blog Archive
Want to Know More?
Talk to Us.

Call 800.553.5972

ClickBranch Us

Email Us

BVS Performance Solutions
4060 Glass Rd. N.E.
Cedar Rapids, Iowa 52402

Success

Thank you for contacting BVS Performance Solutions. The information you submitted has been opened in an email in your email client. Please review and click submit and we will be in touch with you shortly.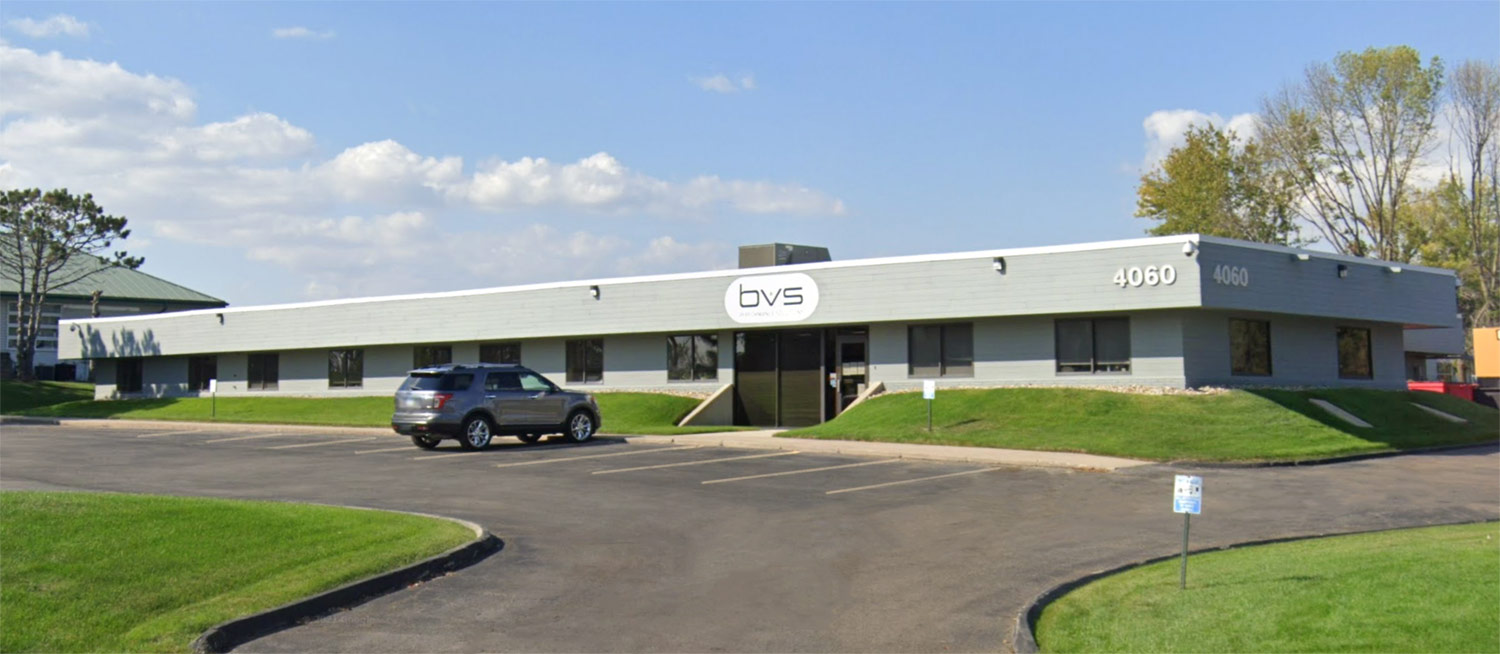 BVS Performance Solutions
4060 Glass Rd. N.E.
Cedar Rapids, Iowa 52402


To complete your ClickBranch call, you will need the following:
Required browser: Chrome, Edge Chromium, or Firefox
The ClickBranch Connect app, which is a free download available in the Apple App Store.
The ClickBranch Connect app, which is a free download available in the Google Play Store.
Depending on your firewall restrictions, ClickBranch may need to be on your allow list.